Click on "Events" in the menu strip at the top of the page.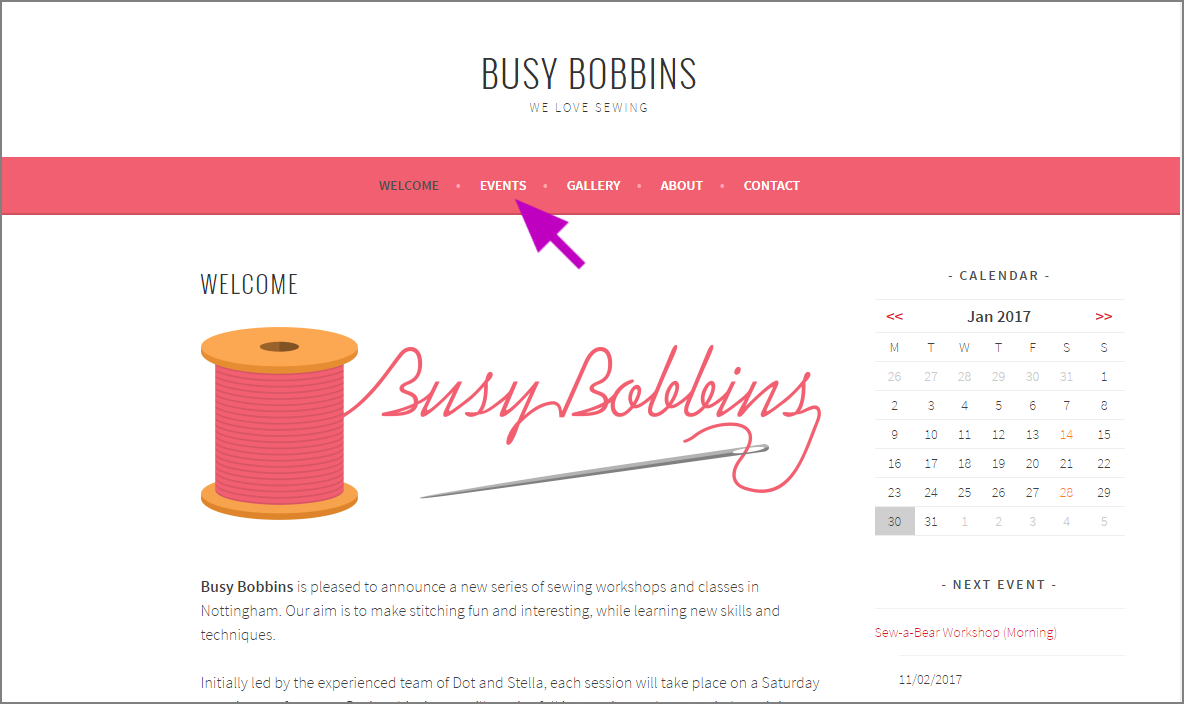 Click on the event you wish to book. Note that there are morning and afternoon sessions on most days. Make sure you select the session you wish to attend.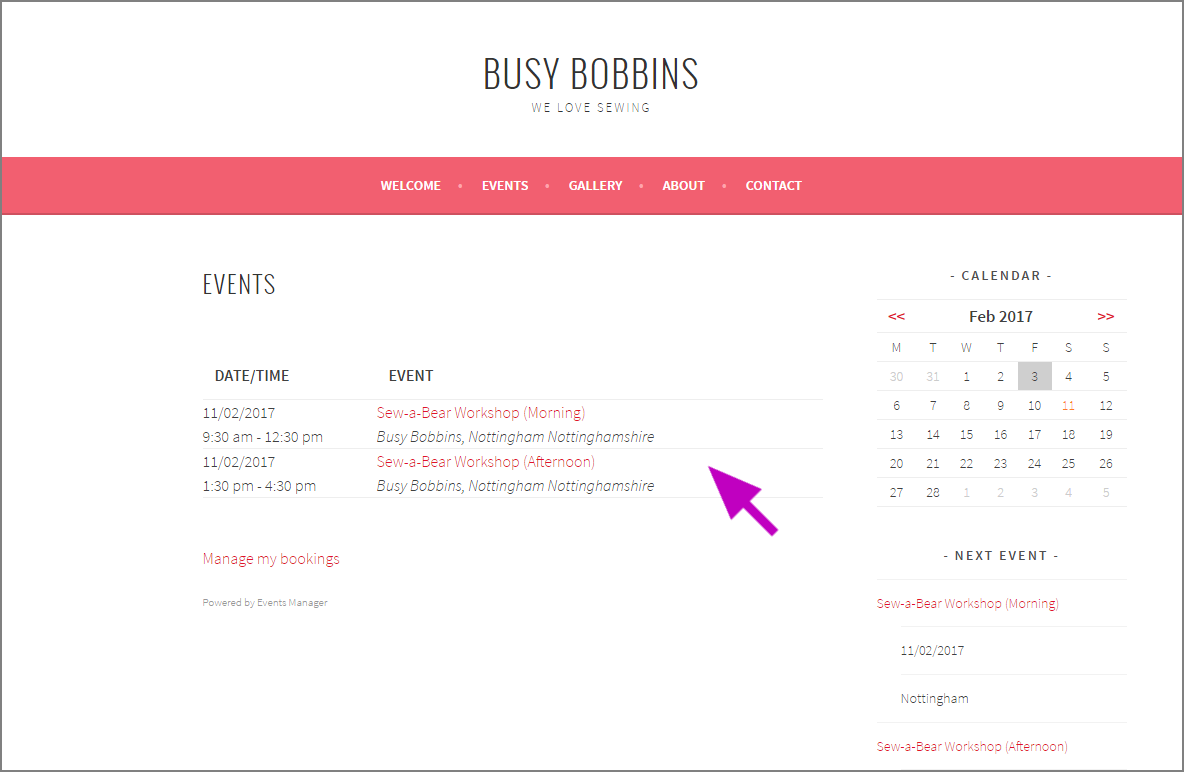 Scroll down to the booking section at the bottom. Select how many spaces you'd like to reserve.
If you haven't made a booking on the site before, fill in your name, phone number and e-mail address on the left side, and add any comments. Click "Send Your Booking".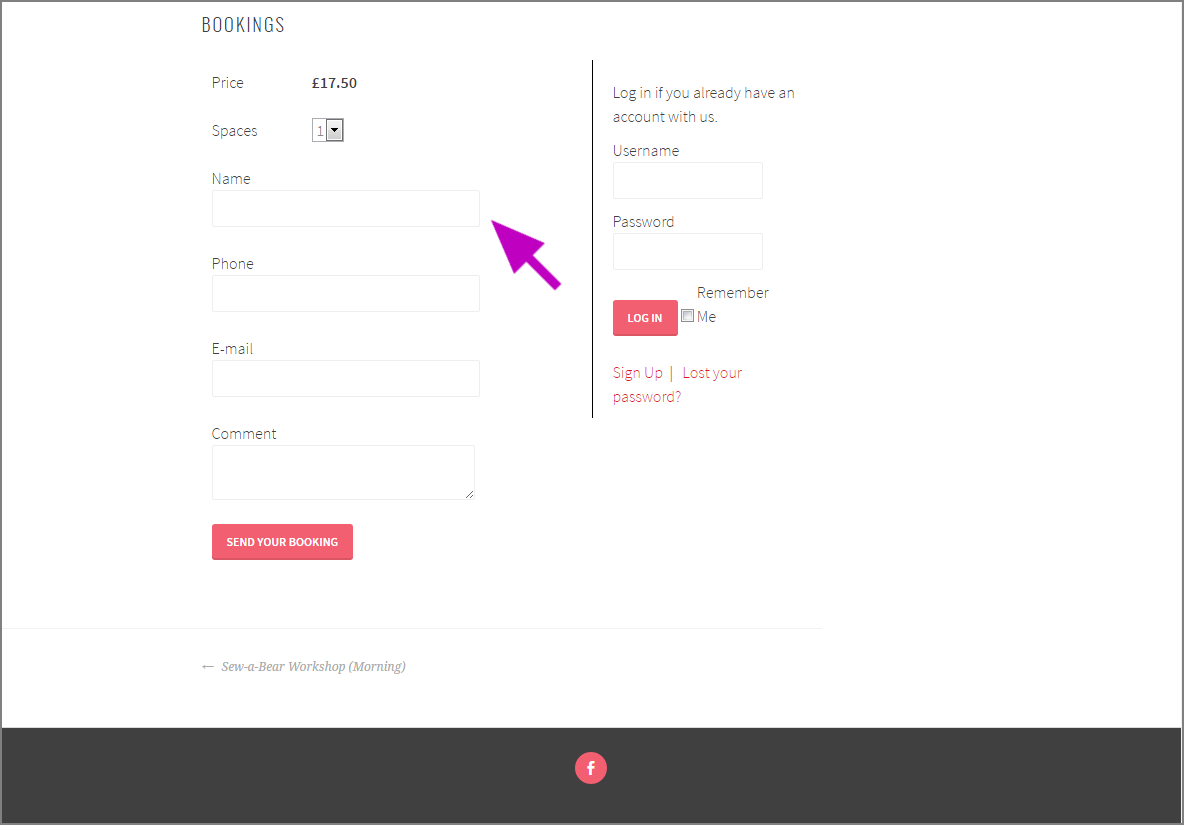 If you have made a booking before, you should have been sent an e-mail with your username and password for the site. Log in on the right side before making a booking.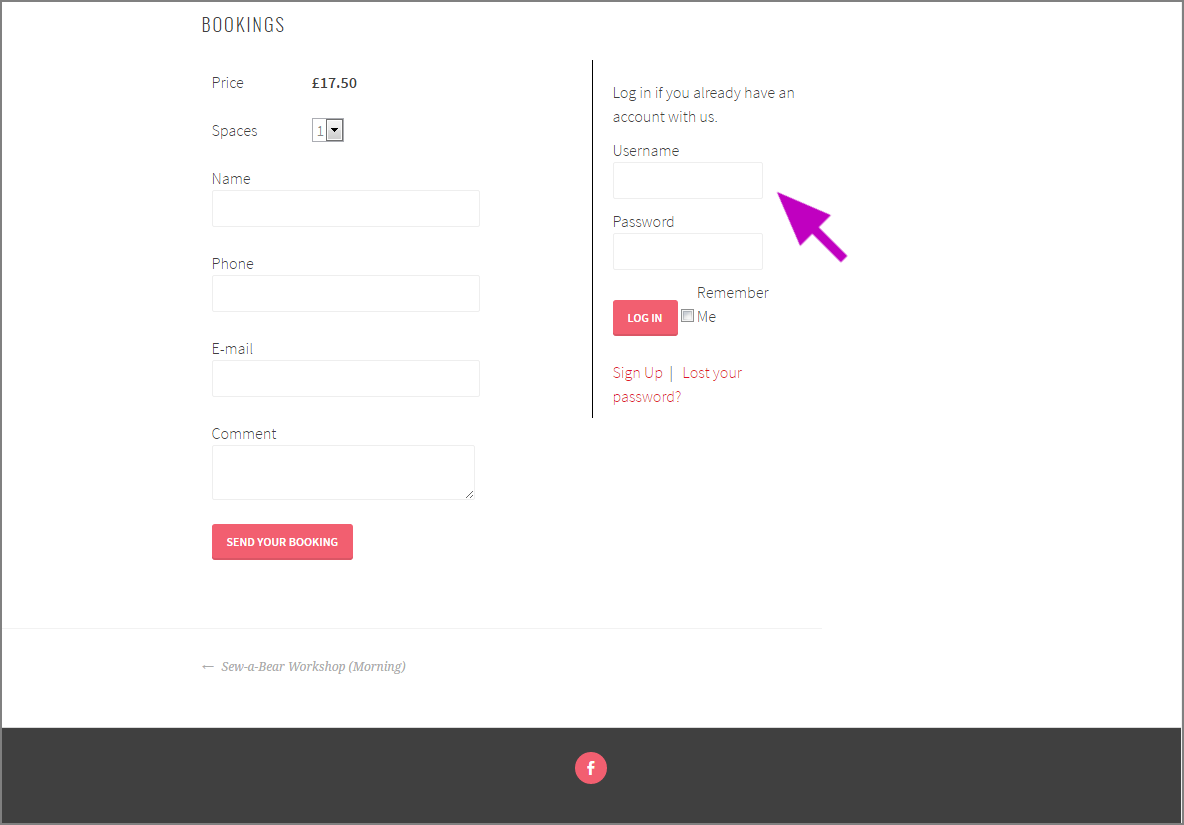 If you've forgotten your username or password, or you don't remember seeing an e-mail with these details, click on "Lost your password?"
Enter the e-mail address you used to make your previous booking and click "Get New Password".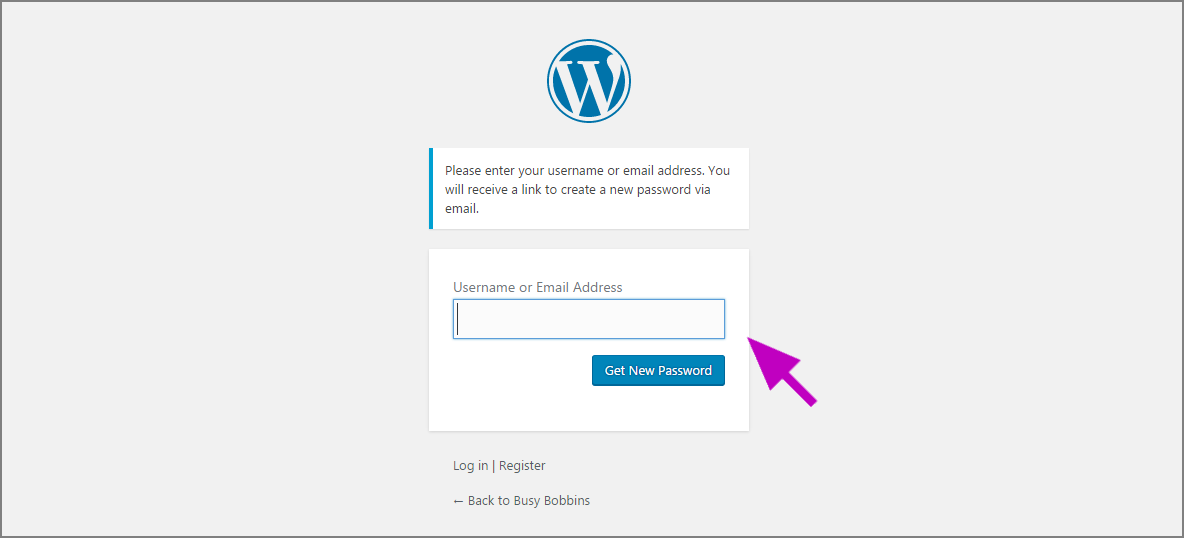 You'll be sent a message to that e-mail address. The message is from Stella Harrop and has the subject "[Busy Bobbins] Your username and password". If it doesn't show up, please check your Junk Mail folder.
Once you have your new password and your username, go back to the event page and log in.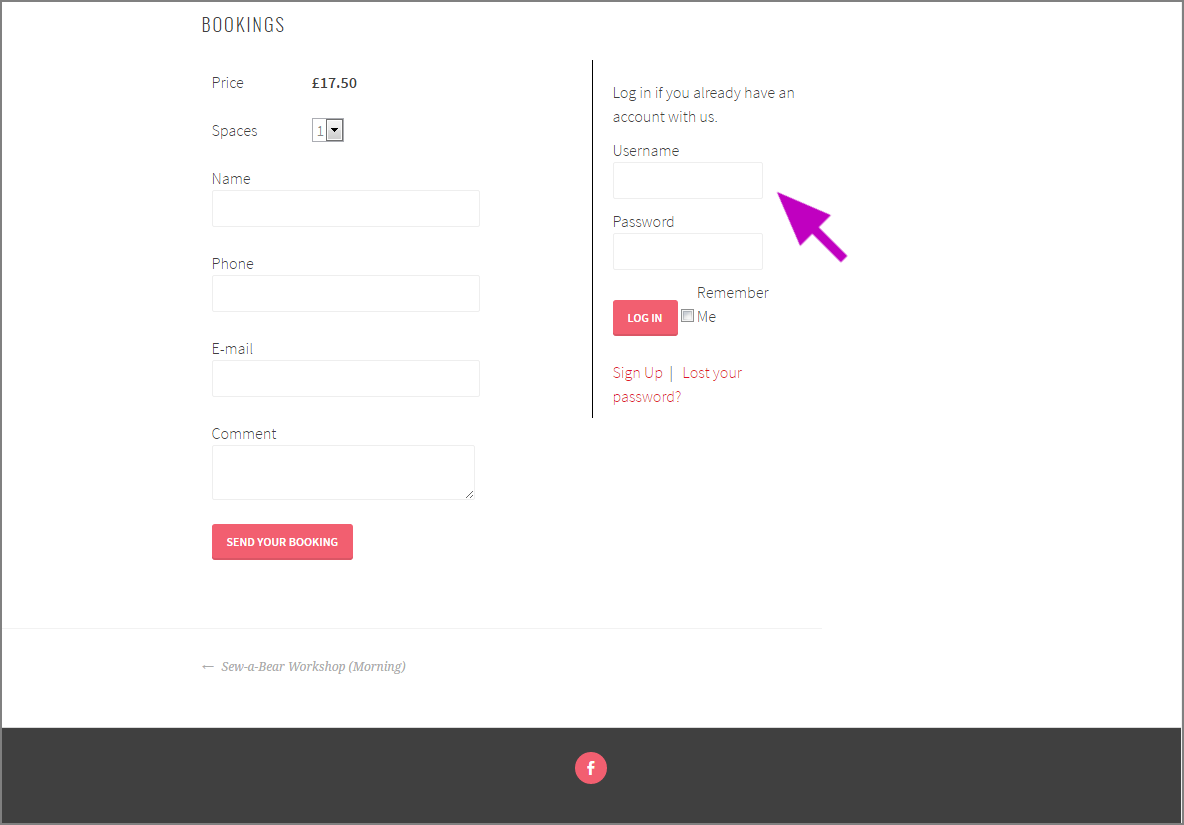 Once you've submitted a booking you'll see this confirmation screen.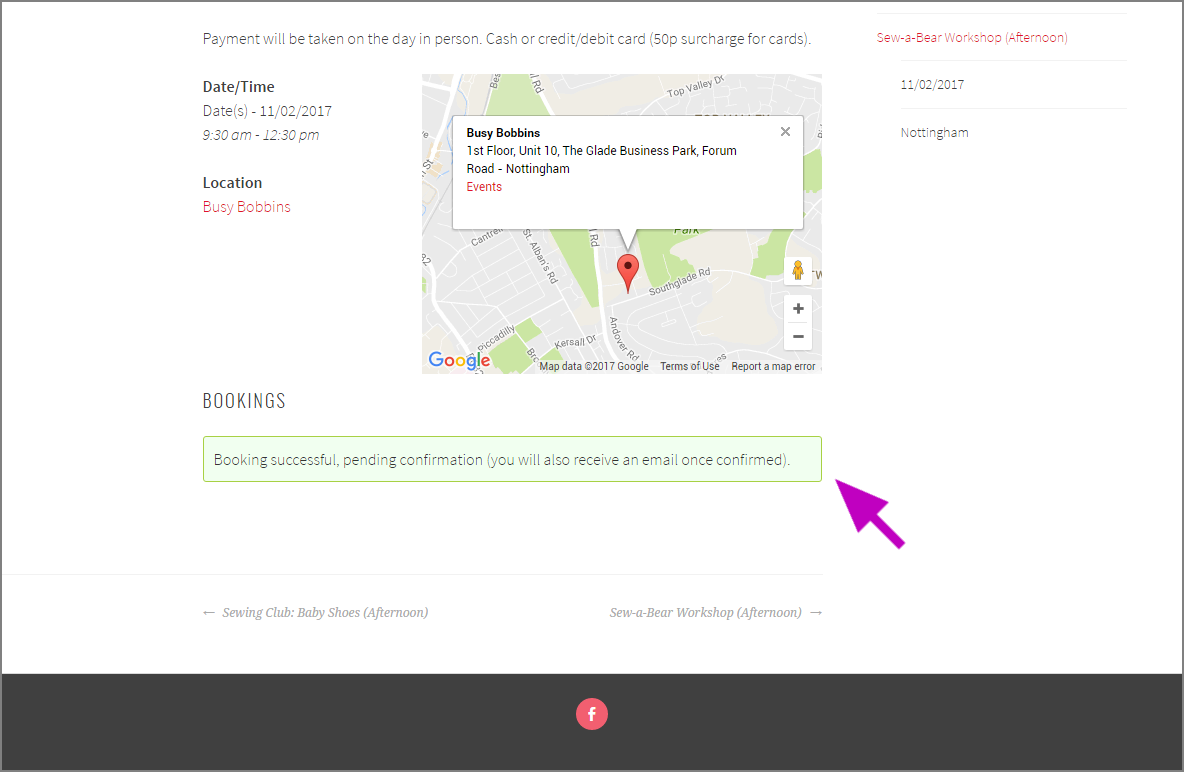 You'll receive a confirmation e-mail within 24 hours that your booking has been accepted. This will also come from Stella Harrop. Again, if it doesn't show up, make sure it's not been caught by your junk filter.
Managing Bookings
To manage your bookings, click on "Events" in the menu strip at the top of any page.
On the Events page, click on "Manage my bookings".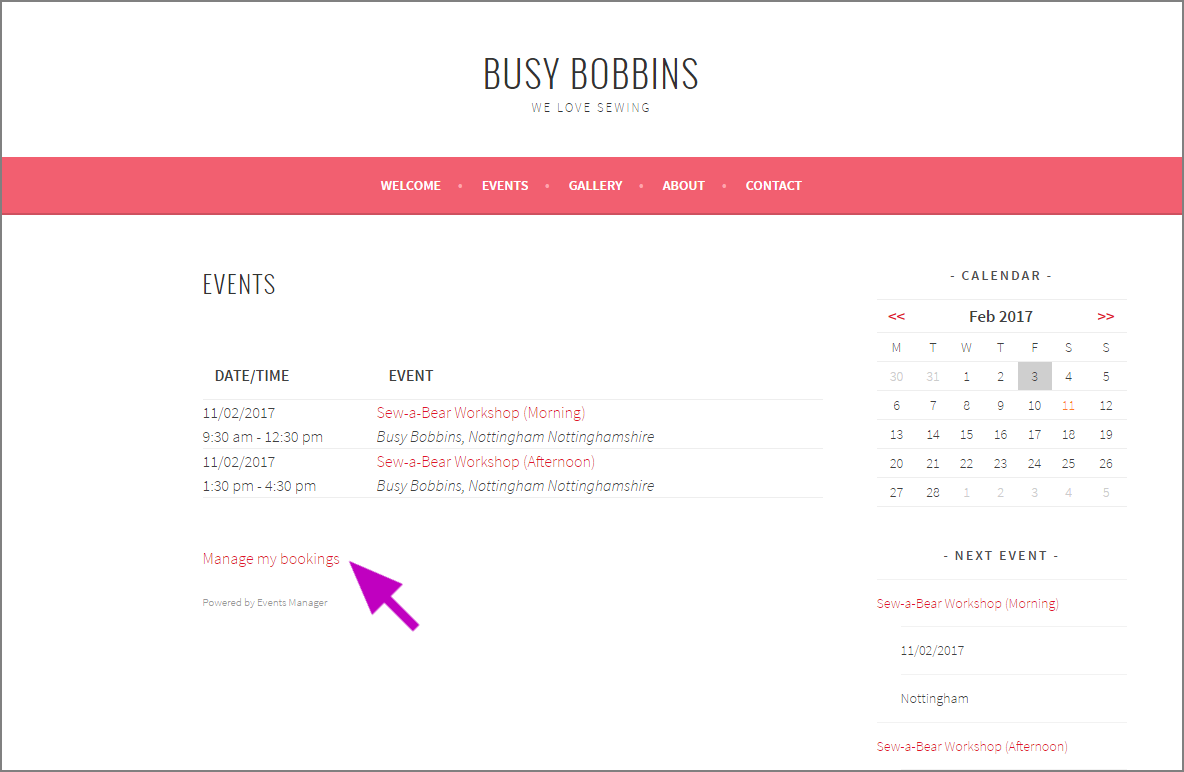 If you're not logged in, you'll be prompted to give your username and password.

Once logged in, you can see your past and current bookings.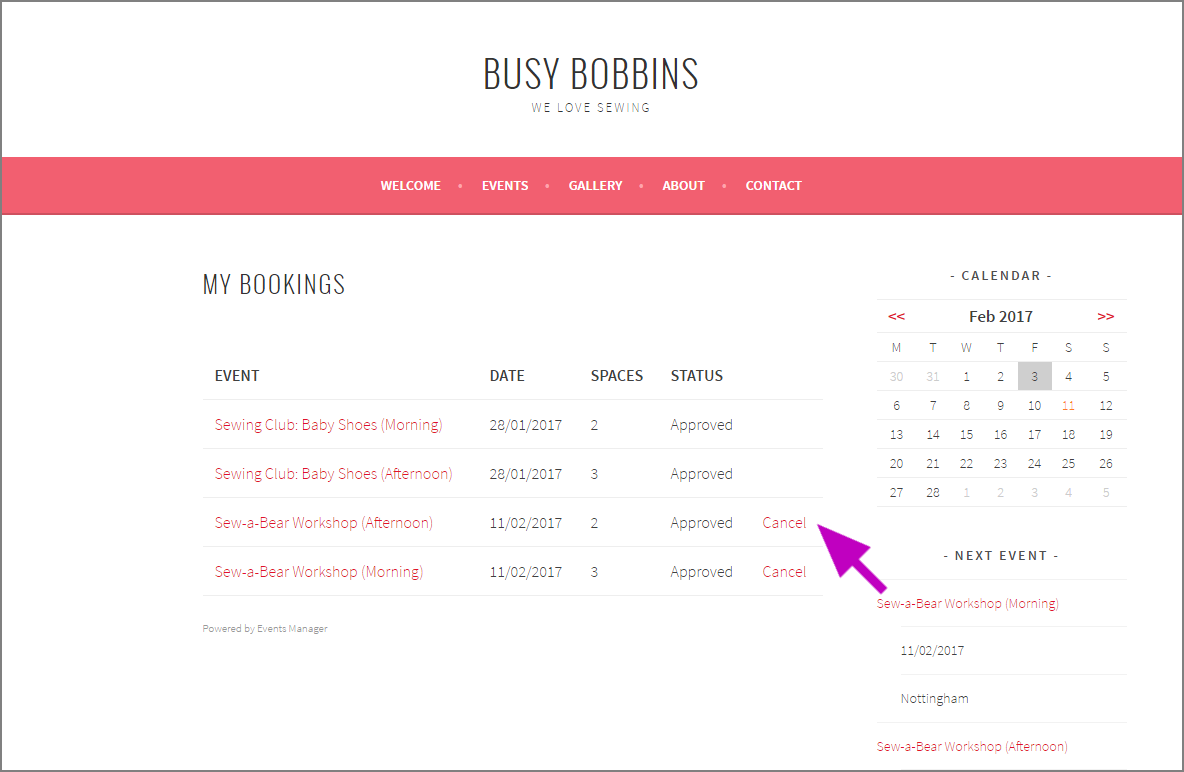 Here you can cancel bookings for events that have not taken place. If you know you're not going to be able to attend an event, please cancel the booking and free up the space for someone else.
If you click on "Cancel", you'll be asked if you're sure. Click "OK" to cancel the booking.
If you'd prefer a PDF version of these instructions, click here.
Any problems, please contact us.